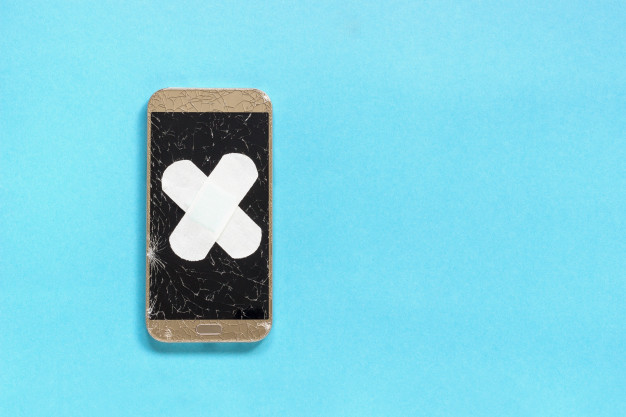 My story starts out a number of weeks ago, when I was having problems with my cell phone….had encountered the black screen of death!
I took the phone to one of my suppliers and he indicated that I was having a software problem. When I got the phone back, it seemed as if he had corrected the issue, and the screen of death was gone, but I now noticed a pressure crack on my screen. After speaking to someone else, I was told that the LED bleeding was only going to get worse, and eventually take over the entire screen unless I fixed it.
With that in mind, I took it to the neighbourhood store, called UBREAKIFIX, where I met Steve.  Steve was a nice fellow and told me that he would only fix my screen if he could also clear all of the remaining software issues.  He took some time to run a diagnostic, and with my approval, decided to reset/wipe my phone. 
After he did all of this, I decided to make a call to Rogers (another blog) before I spent the money on a new screen, because replacing it is fairly expensive.  My contact at Rogers managed to get me a new phone, at no charge, and as a result, I did not have to incur the costs of putting a new screen on my old phone. 
While there was no guarantee that if he fixed my software problem, he could fix my screen, Steve spent a lot of time trying to help me out. In a day and age where businesses know what they want and how to get it and have this "what's in it for me" mentality, Steve took the long-term approach to build a relationship with the customer as opposed to trying to make the quick sale. 
While this situation didn't result in a sale for Steve at this particular time, I've already shared my experience with friends and colleagues and recommended Steve's store. Of course, I will definitely use his services in the future as well.
For any electronic or technical challenges, Steve and the team at UBREAKIFIX are efficient, kind, and a pleasure to deal with.
UBREAKIFIX
416-483-3773
https://www.ubreakifix.com/ca