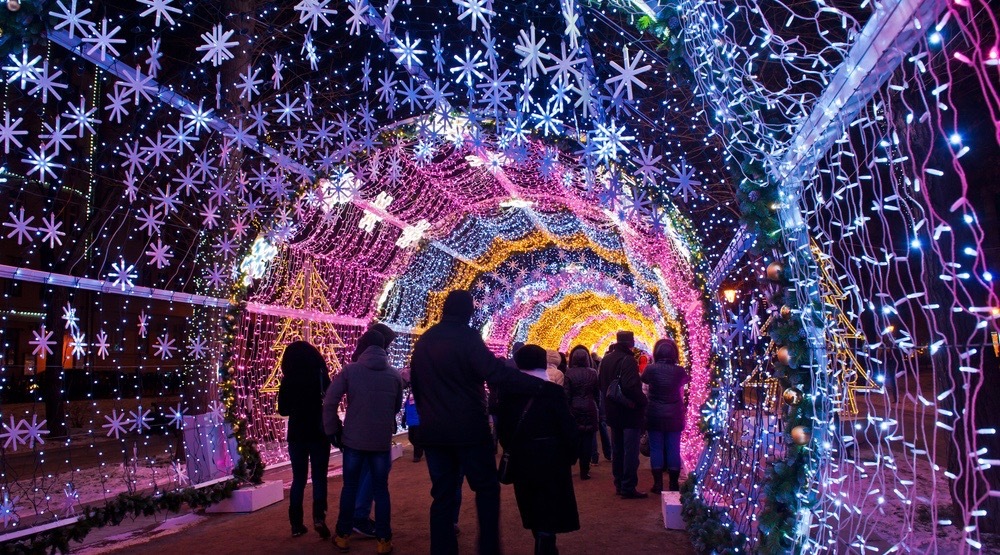 1. Distillery District
Known for its Christmas Market, the Distillery District transports its guests to a holiday wonderland filled with lights, Christmas stalls filled with food and knickknacks, as well as, live carolling. You can continue the fun by checking out the amazing displays at the annual Toronto Light Festival from January 17th – March 1st, 2020.
2. Hockey
In typical Canadian fashion, what are the holidays without hockey? Check out your local Minor teams, the OHL, the AHL, and if you're feeling jolly, spring for those NHL tickets. If you're a Leafs Fanatic, mark your calendars to see the team practice at Nathan Phillps Square on January 9th, 2020!
3. CNE Aurora Winter Festival
This is definitely the place to take your kids. From the rides and games to the ice rink, magical forest, and whimsical holiday-themed events, this is a ton of fun for the family. You can purchase your tickets online (Presto Cardholders get a 15% discount). You can also get your skate on and enjoy free skate rentals on Wednesdays!
4. Ballet
Christmas is the time to see the Nutcracker. Enjoy The National Ballet of Canada's rendition of Tchaikovsky's holiday classic until January 4th, 2020.
5. Ice Skating
Show off your skills! Check out DJ Skate Nights at the Harbourfront Centre and get free skating lessons at the Bentway Skating Trail. You can also visit Ontario Place, Nathans Phillips Square or your local ice rink.
6. Courthouse visit
For all of you crime show enthusiasts, visit your local courthouse to see a real courtroom proceeding. Check out the court's website to find out about the proper etiquette and to view the daily court lists to see which cases are being heard.
7. Trivia
Do you know what's fun? Pub trivia. Go test your vast knowledge of pop culture, history, literature and science, and show off your trivia skills. Bar trivia is not just a holiday classic fun time, but an all year round great way to spend with friends and family.
8. Give back
The holidays are a time for giving. Check out some of the many charities across the city to help those less fortunate this holiday season.
Have a safe and enjoyable holiday season and a happy and healthy new year!