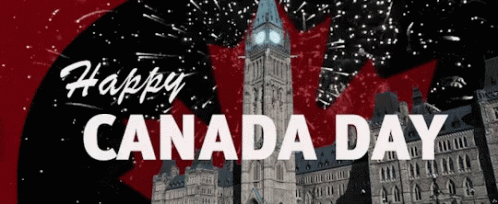 Canada's birthday is approaching, and 152 has never looked better! If you are unsure of what to do for the upcoming long weekend, look no further.
Fireworks: If you're in the mood to create your own DIY fireworks show, there are many pop-up locations that will suit all of your needs. Kaboom Fireworks, Phatboy Fireworks and Rocket Fireworks are all good choices. If not, you can check out your local parks in order to see if they are doing their own fireworks show.
Wonderland: The amusement park is fun for the whole family! In addition to the spectacular rides, there will be street performers, traditional Canadian food and a light show.
Harbourfront Centre: There will be paddleboard rides on the Natrel Pond from 3:00 – 8:00 PM. At night, make sure to catch the live indie music that will be playing at the Harbourfront Centre Concert Stage!
Blue Jays Games: There will be games every day from June 28th to July 1stat the Rogers Centre. There will also be giveaway prizes on Friday and Monday. Be sure to grab tickets while they last.
Ribfest: The Etobicoke Ribfest is back for another year! From June 29th to July 1st, there will be many activities run from 11:00 AM to 10:00 PM. Stop by to hear live music, visit the Beer Garden and the Kids Zone, all while enjoying delicious ribs. There is something for everyone!
BBQ: Thinking about having a family barbecue or food with friends? Cumbraes and the Healthy Butcher have a wide selection available both in-store and online. While it is always nice to support a local butcher, you could also visit your grocery store's butcher section.
Craft Beer: What's better than celebrating the country's birthday than cracking open a cold one? Be sure to check out your local brewery, but please remember to drink responsibly.
Ottawa: Planning on spending the weekend in the capital? Events will be held at Parliament Hill, Major's Hill Park and the Canadian Museum of History. Check out the official list of events.
Parades: In the mood for travelling? There will be parades held at Niagara Falls and in Downtown Vancouver. Both parades will be followed by fireworks over the Falls and at Canada Place.
Concert: At the North Maple Regional Park in Vaughan, multiple live performances will be played. The headliner will be Toronto's very own reggae fusion band, MAGIC! See the full details here.
Whatever your plans may be, I hope that you have an enjoyable time. I wish everyone and their families a safe and happy Canada Day!