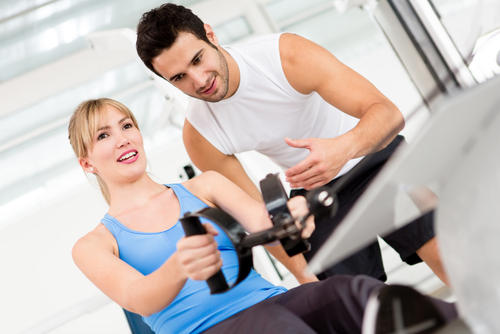 This week, I'd like to talk about a personal trainer who has gone above and beyond the call of a regular trainer.
For over 30 years, I have been a member of the Columbus Centre's gym / fitness club. Over my time there I've gotten to know many of the staff and personal trainers. One of the trainers who I find myself chatting with about anything from sports, to business, to life in general, is a gentleman by the name of John Reyes.
John works at the Columbus Centre part-time, a personal trainer, and has also recently become a registered kinesiologist. While the kinesiology work that he does is at a separate clinic and has nothing to do with the Columbus Centre, he often uses his knowledge, education, and experience in kinesiology when working with his clients as a personal trainer.
A number of weeks ago, I decided to pick his brain as I was having some difficulties loosening up, even though I stretch regularly. It just seemed that despite my ongoing efforts, I was extremely tight, which was impacting my ability to properly complete some of my exercise routines. John suggested a few stretches and within a short amount of time, these stretches seemed to be working, as I seemed to be improving.
A couple of weeks later, I came back to him again because I was still tight…I just couldn't loosen up completely. Even though John was only there once a week, he would try and line up his times with mine and take me to one of the fitness rooms where he would help me stretch. These kinds of stretches were challenging in that you need a second person to help do them properly.
We figured my loosening up would take a few weeks of stretching on my own, in addition to his assistance. True to his word, after some time I was once again making good progress and returning to normal. While I'm sure other trainers could have assisted me with the stretches, I believe that John's background in kinesiology very much helped get me moving in the right direction.
If anyone is looking for a personal trainer, or someone to help them with their stretching and range of motion, I highly recommend John Reyes.
John Reyes
J-rey636@yahoo.ca