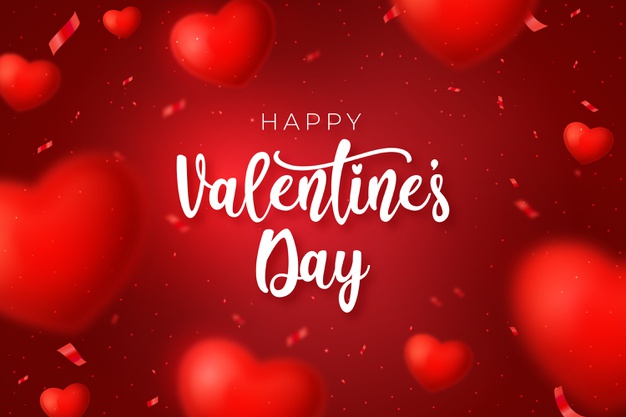 Valentine's Day (or as some people like to call it, the International Day of Love) is almost here, and we have you covered for great ideas to celebrate. Whether you are spending some quality alone time, hanging out with your friends or with that special someone, here are SQM's top nine ways to celebrate Valentine's Day 2020.

"Pal-entine's" Day.
Who says Valentine's Day needs to be all about romance, candlelit dinners and flowers? Grab your friends, order a pizza and dessert and have yourselves a party. Celebrate your friendship by having a board game night, having a movie marathon with your favourite rom-coms or sci-fi flicks, or complete a thousand-piece puzzle. Take time to celebrate your friendship and enjoy each other's company. 

Ikea Date
This year, Ikea is rolling out the red carpet by offering a three-course meal, all for the low low price of $29.99 for members and $34.99 for non-members. Enjoy a dinner for two and then have the time of your life roaming the store looking for the great next purchase. 

Dinner and a Show
This is a classic date night option for a reason. It gives you and that special someone a reason to get dressed up, eat a delicious meal, talk about the meaning of life while staring deeply into each other's eyes. Obviously, this will all be done over a shared plate of spaghetti (a la The Lady and the Tramp) before going to enjoy a night of cinematic excitement, artistic talent or theatrical drama. Check your local listings for great shows and performances scheduled around Valentine's Day.

Take A Class Together
Get out of your comfort zone and bond with the ones you love by checking out a new activity together. Whether that's trying out a cooking class to teach you the skills to master that Chicken Cordon Bleu recipe, busting out a dance move or two at a salsa or ballroom dance class, or learning to find your inner peace through meditation and yoga.

Weekend Getaway
Valentine's Day is a great excuse to get away for the weekend. Lucky for you, this year Valentine's Day falls right before the Family Day long weekend. Take this opportunity to head out of the city for a cozy getaway with that special someone. Visit Montreal to experience the architecture, food and culture, or go to Blue Mountain for skiing. If neither of those options sounds like your cup of tea, try going to the wine country and see if you can book a wine tasting tour.

Recreate your first date or favourite date

A wonderful and meaningful way to spend your Valentine's Day with that special someone is recreating your first date. It is such a romantic and thoughtful gesture that really shows that you care.

NBA All-Star Weekend
For all you basketball fans, whether you're #TeamGiannis or #TeamLeBron, get together with your friends and family to cheer on your team this Sunday!

Give Back
During the season of love, show how much you love and care about your community by giving back. Grab your friends, family and partner and volunteer to help the less fortunate.

Treat Yourself: Self Love
Take some time out of your busy schedule and treat yourself with some "me time" and self-care. Whether that means, getting a massage or your nails done, having a quiet night in or treating yourself to a new book or sweater, take the time to appreciate yourself and all the hard work that you do throughout the year.
Happy Valentine's Day!