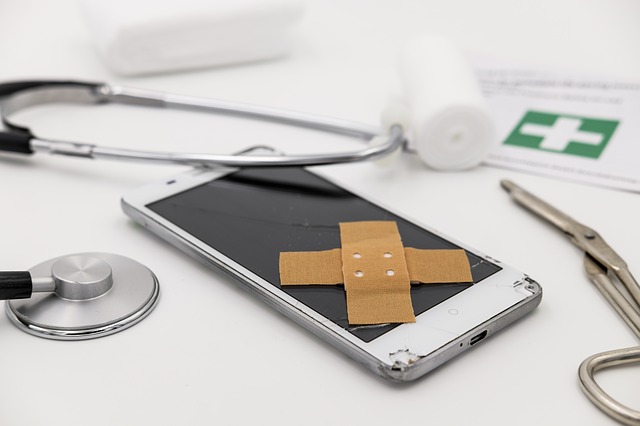 Quite some time ago, I wrote about a great phone repair store called Stellar Cellular on College Street. The person who ran that store was named Richard, and he was an overall great guy to deal with, who did amazing work.
A couple of weeks ago my wife was having a problem with her phone, and so I reached out to Richard and asked him for some help. To my surprise, he said his store had moved out of town and he was not doing repairs anymore. He highly recommended Maaz at Ask Computers and suggested giving them a call. Ask Computers is run by two brothers, Maaz and Mani, on Front Street.
I called up Maaz and mentioned his colleague, Richard said I should give him a call. I explained the problem with my wife's phone and he invited me to stop by whenever I could. They're closed on Sundays so I drove down on a Saturday, showed him the phone and explained the problem. Right away he knew what the problem was.
Unlike some places that gave you a ticket, Maaz writes up a work order and a quote, then have you sign off electronically. Additionally, he will also text you updates when repairs are underway and when repairs are completed. He told me he'd try and get back to me later that day, but otherwise, it'd be done on Monday.
Much to my surprise, about two and a half hours after I dropped it off, I got a message saying it was ready. I stopped by again, paid him, and tried the phone out. The phone was working perfectly fine again, and I even got a follow-up email thanking me for my business and asking me to leave a review.
The location is a small store but it was neat and clean, and right away, between the look of the store and the initial conversation, I had felt I was in good hands the entire time. The whole customer service system he had in place was great—something you don't see often in small businesses.
Whether you're looking to buy computer equipment, get something repaired, or whether you just need advice, Maaz and Mani have a great store and I highly recommend stopping by for your tech needs.
Ask Computers
416-862-9595
Askcomputers.ca