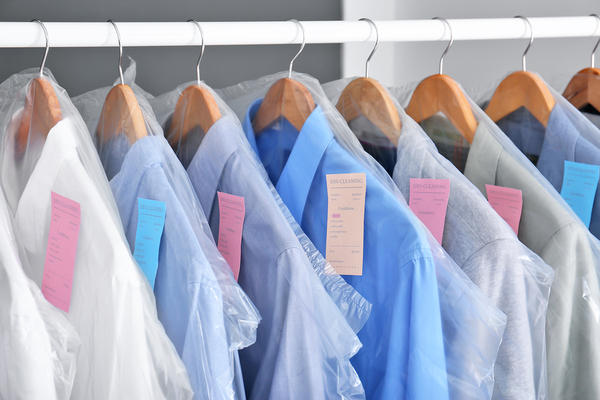 As much as I'm trying to share information about companies that are across Canada and North America, I do like to occasionally give a shout out to local businesses that I'm familiar with. One such company is Stork Cleaners, a laundry and dry cleaning business that's been serving the local community since 1964.

Stork Cleaners happens to be owned by a gentleman named Fred, who lives in my neighbourhood. The store was originally owned by Fred's dad but is now run by him and his sister-in law. The business has a large following and loyal clientele because they do great work. Fred even offers a pick-up and drop-off service, knowing that many of his customers are busy and can't always make it over to the store.

I personally go to him for my shirts and suits, but I've noticed that a lot of people go to him for special items, such as: wedding dresses, expensive coats, blankets, and other miscellaneous items.

Fred is extremely efficient, organized, and always a pleasure to deal with. If you happen to lose your ticket, Fred keeps his own records so that he can easily keep track of everything and find your items. If you're in a time crunch, Fred will do his best to make things work and will package or put your clothes on hangers depending on your preferences. On top of that, he's very reasonably priced and easy to work with.
For someone looking for a cleaner or to wash more delicate items, I'd suggest Fred and the team at Stork Cleaners.

Stork Cleaners
416-635-0550
storkcleaners.com