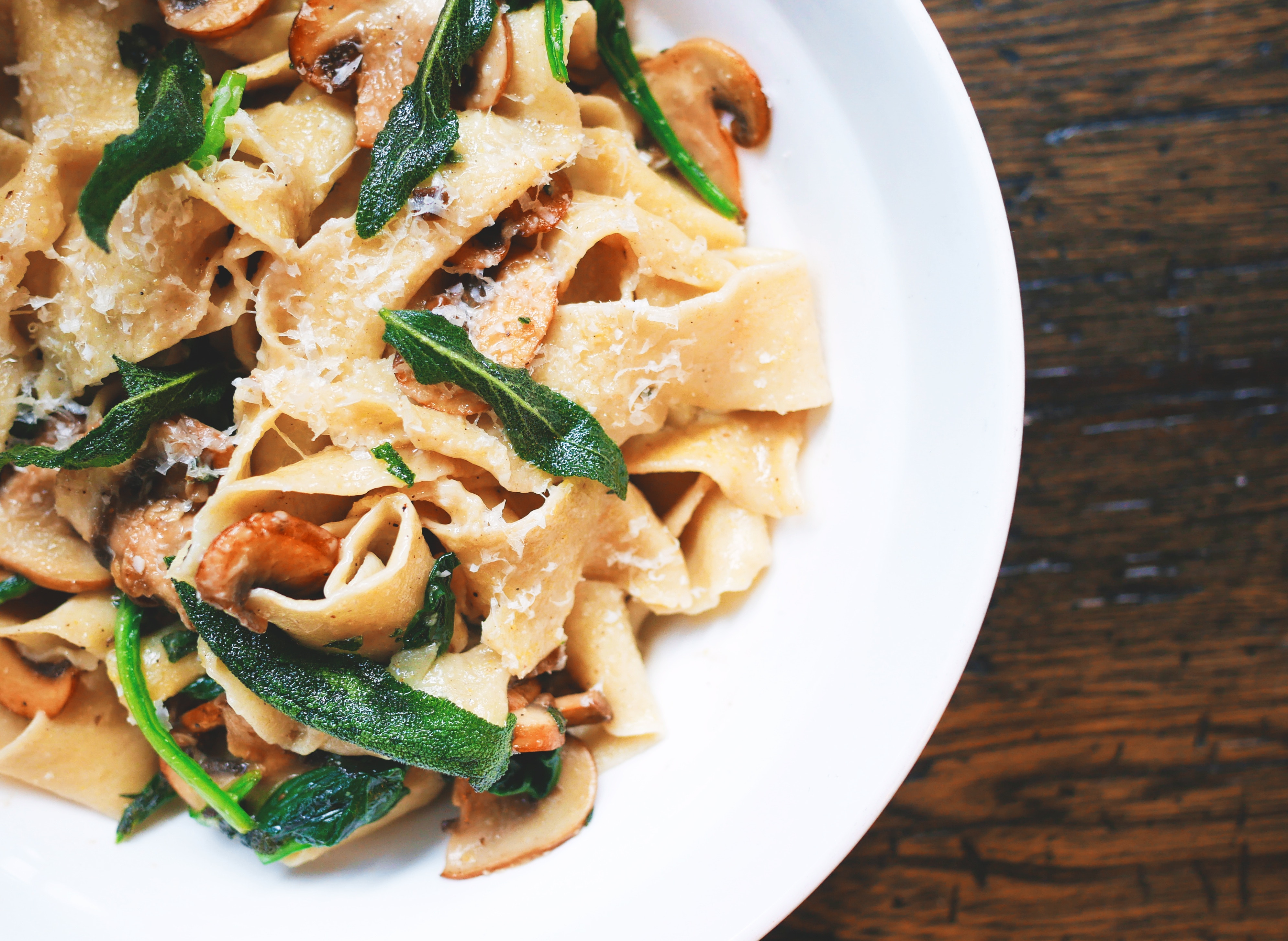 For many years, there has been a restaurant in Toronto known as 7 Numbers. It's a quaint and casual Italian restaurant, with food that could be best described as homemade meals and cooking.
The original restaurant is on Eglinton Avenue between Bathurst and Avenue Road and the second one is down on the Danforth. The owner of the restaurant, Rosa, is often standing right in the kitchen and is an absolutely lovely woman.
You have a couple different options to choose from when you come in: appetizers, primi / first courses, and your secondi / main entrees. In addition, there are the options of ordering a prix fixe family style meal, that includes a sampling of appetizers and several kinds of pasta, along with your choice of the main course.
While there are some staples on the menu, they do change it up from time to time, so there's always something new or different. While all of the food is quite tasty, my absolute favourites are the calamari, the fig and goat cheese salad, and the veal lasagna. As for mains? My go-to dishes are the duck leg, the lamb shank, and one of the other popular choices….the veal meatballs. You get two huge meatballs with a tasty cheesy treat inside. In terms of drinks, there are several options for non-alcoholic and alcoholic, with wine served by the glass or the bottle.
The seats and decor are very casual, with brown paper-covered tables, chalkboard menus, and colourful lighting. The kitchen is right at the front of the restaurant, so whether you're looking inside or standing out, you can see exactly what is going and how your food is being prepared.
It's an awesome family business, with Rosa running the uptown restaurant while her son runs the downtown location, and both provide great service. Between the atmosphere, the service, and the amount of food you get, it's a guaranteed fabulous meal for a reasonable and fair price.
A number of my friends and colleagues have made 7 Numbers their go-to place and it's become a place where regulars hang out all the time.
If you're looking for some authentic, homemade Italian food, 7 Numbers is always a top choice. Buon Appetito!
7 Numbers