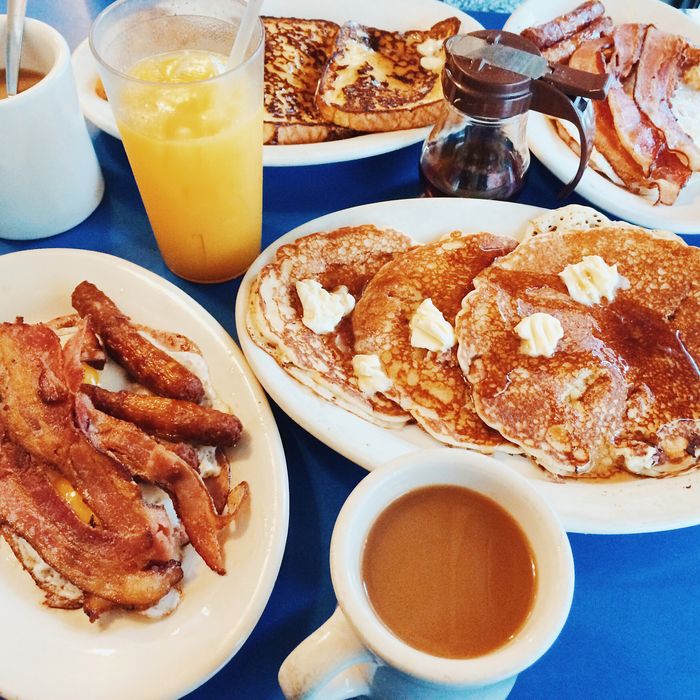 If anyone's in the mood for a classic American breakfast, there's a quaint diner called Norval Pancake Factory at 71 Mountainview Road North in Georgetown, that serves some amazing waffles, pancakes, omelettes, and other brunch items.
I first stumbled across the diner when it was at a different location, about 15 years ago. It was the first time I met Effie, the owner of Norval Pancake Factory. Effie is superb when it comes to customer service—she's great at making sure both the service and food are excellent. The restaurant serves anything from all-day breakfast to club sandwiches, and of course, pancakes. At one point, they switched over to a fancier night diner, but to my knowledge, they've switched back to doing breakfast.
All the food is served hot and fresh. I once ordered a club sandwich and it took a little longer than average to get it to my table because they were grilling the chicken and bacon fresh. The meals are good portions, and everything is reasonably priced.
I was a little concerned about dining in, because I haven't dined in many restaurants over the past few months, but it was great to see that the booths were separated by plexiglass, staff were all wearing face masks, and tables were spaced out appropriately. Effie visited tables just as she used to and asked how everyone's meals were. Staff were extremely friendly, well trained, and familiar with the menu.
If you're looking for somewhere to grab some unique breakfast items (smarties pancakes, cinnamon apple pancakes, and caramel pancakes), I highly recommend Pancake Factory.
Norval Pancake Factory
905-873-9080
http://www.thenorvalpancakefactory.com/