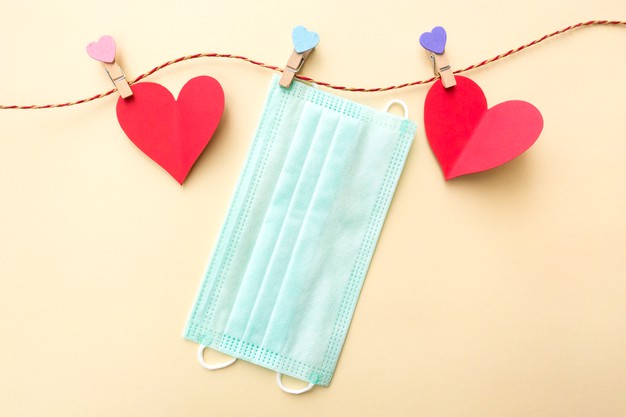 Like all holidays celebrated recently, this year's Valentine's will be slightly different from the rest. Whether you're in a lockdown, quarantine, or just trying to stay safe during the pandemic, there are still plenty of ways to celebrate the Valentine's Day long weekend with your loved ones:
Treat yourself: Whether or not you're in a relationship, it is always important to take some time (especially during the holiday season), to treat yourself. Order from your favourite restaurant, binge-watch your favourite tv show or do whatever it is that you find relaxing. Make an effort to have some valuable "me time".
Romantic Dinner: There is no shame in the take-out game! This is the perfect time to support your local small businesses. Where possible, pick up the food directly from the restaurant instead of using UberEats or SkipTheDishes.
Cook at home: Show off those cooking skills you learned during lockdown/quarantine! If you're looking to enhance your cooking skills, consider staying in and cooking, using ingredients from high-end grocery stores, such as Pusateri's or Bruno's Fine Foods. Cooking as a couple is a great way to bond.
Splurge On Dessert: Dessert is arguably the best part of any meal. If you or your significant other has a sweet tooth, here are some of our favourite bakeries in Toronto that you should try: Bobbette & Belle have an excellent variety of artisanal pastries that you can order online, R Bakery Cafe boasts excellent customized cakes, as well as an impressive breakfast menu, The Rolling Pin has different daily flavours for their cupcakes, Dufflet Pastries allows you to mail a cookie to your loved one for Valentine's, and Phipps Bakery has an assortment of unique pies and cakes to choose from.
Afternoon Tea: You are cordially invited to high tea at The Windsor Arms, which is currently offering a tea at home for 2 program. The package also comes with a variety of scones, sandwiches, and cakes.
Gourmet Chocolates: You could go the old-fashioned route and get your partner a nice box of chocolates. SOMA Chocolate Maker has unique shapes and custom orders, Ambience chocolat carries gourmet chocolate boxes, and The Chocolateria has chocolate bars, cookies, and an assortment of gifts.
Take your date outdoors: Skating is a way of getting out and getting some great exercise—although you have to book in advance. Skating rinks that are available for booking are High Park, Nathan Phillips Square, Mel Lastman Square, and Rosedale Park.
Volunteer in a soup kitchen: At a time when everyone's trying to help others, you could consider putting off your date night to deliver foods to the homeless or help out at a soup kitchen. Some kitchens and food banks around Toronto that are accepting volunteers include the Daily Bread Food Bank, and The Salvation Army.
DIY Vanilla Extract Kits: If you're buying your partner a gift, why not get them something from the World's Best Vanilla Company! I'm involved with this company and want to let you know about the Valentine's Day version of our popular, Make Your Own Vanilla Extract bottles.
Just add your choice of alcohol, follow the instructions, and in a few weeks, you will have some amazing extract to bake with.
If you're interested, check us out on Facebook or email info@worldsbestvanilla.com
Wishing everyone a safe and happy Valentine's Day!