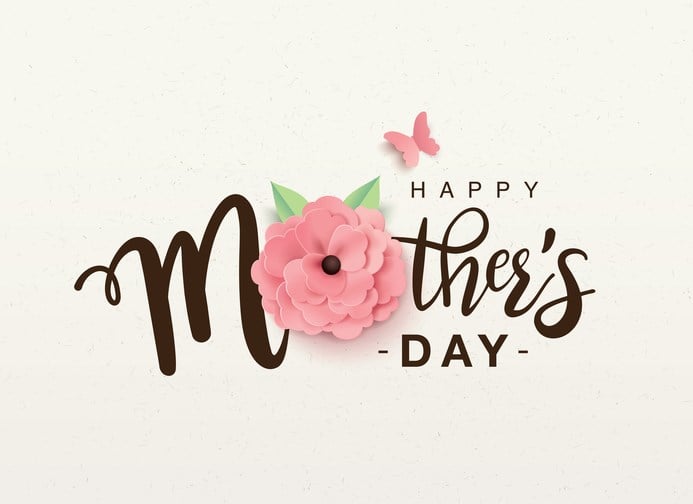 With Mother's Day fast approaching, things will look a bit different, this year, with everyone practicing social distancing.  But that doesn't mean that you shouldn't celebrate your mother on May 10th.  Here's a list of ways to celebrate:

1. Purchase Flowers – Although many of us are still on lockdown, there are still many flower shops that are currently open and ready to deliver. 1800-flowers is a company still open that ships in Canada and the United States just by simply placing an order on their website. Alternatively, you could support your local florist by checking if they are currently open and sending out deliveries.

2. Order a Mother's Day Brunch or Dinner – This year while we are stuck at home, other ways to celebrate is by hosting brunch or dinner by sending your mother her favourite cuisine from a local restaurant, or even looking up the recipes and making the meal yourself.

3. Create a Spa Day – If you're currently at home with your mother, you can host a spa day with her; by purchasing an assortment of masks, nail equipment and any spa needs at your local drug store.

4. Tea Time – Many usually spend their time with their mothers having tea and a small lunch.  So, to celebrate this year, you can still do the same, but it will look a bit different. You can drop off some teas to your mom and have your teatime while on a video call, so you're still spending time together.

5. Create a virtual slideshow – To honour your mother this year, create a slideshow full of your favourite photos and videos.  Creating the slideshow is simple and can be done on sites such as Smilebox.  You can create a free account and look through the many mother's day templates and add in your own photos.

6. Game Time – To celebrate, have a games night with some board games or puzzles. You could even create a family-based trivia game.

7. Have a Movie Night – Whether you're together or apart if you and your mom are movie buffs, then have a movie night.  You can enjoy your favourite movies together or checkout brand new films available on demand.

8. Drop off care packages – If you're older and spending time away from your mother, you can simply plan a drop-off.  Create a simple care package filled with all of your mom's favourite items, including her favourite chocolates, wine and anything else she loves.

9. Have a virtual meetup – Since many people are celebrating apart, you can simply create a zoom chat with your entire family and friends to celebrate together.  Simply go on Zoom and organize your own meeting, and you can invite anyone.

10. Give mom some free time – Many families have had to deal with the added responsibility of working from home and also helping their children with online classes, so, give mom some alone time / downtime where she can unwind on her special day.

Whatever way you celebrate, Happy Mother's Day to all the amazing moms out there!