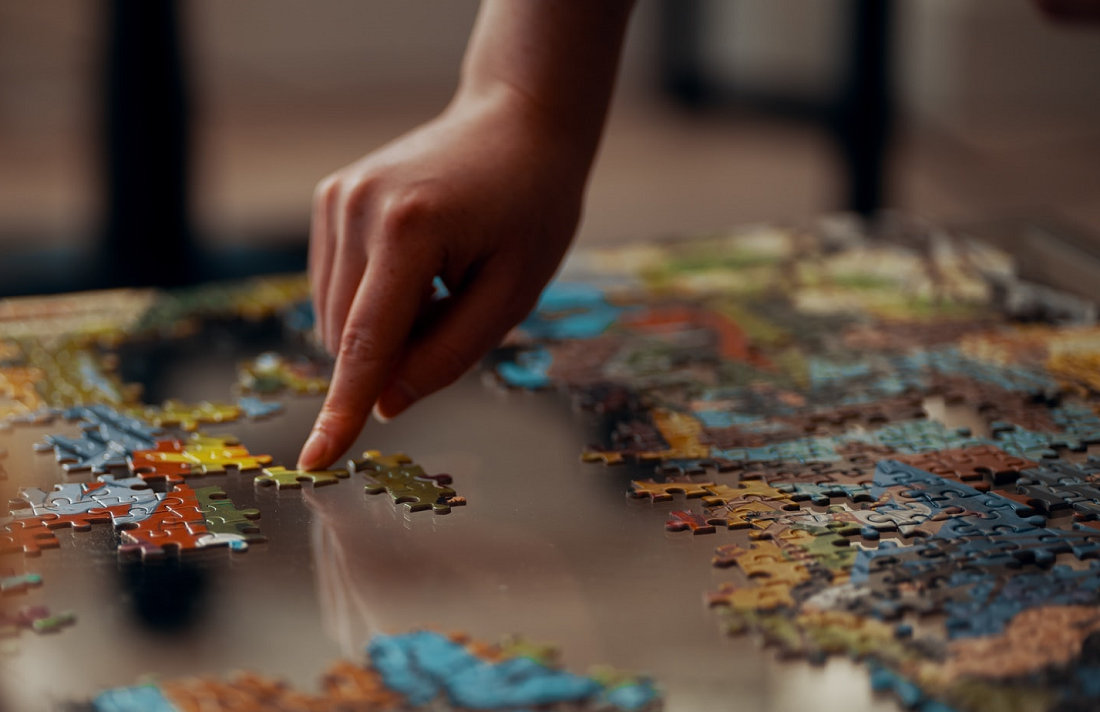 As the family puzzler, today I am tagging David out, so I can tag in, with an SQM pick of my own.  My name is Miriam.  I'm David's wife and the Operations Manager, here at SQM.
While the rest of the world found jigsaw puzzles during the pandemic shutdown, I trailblazed many moons ago: I am confessing to a long term love for puzzling. I'm particular about my puzzles – they need to be busy with lots of detail to keep my interest piqued. They should amuse me, keep me engaged and be something that I want to keep looking at. I long since settled on Heye puzzles, as my jigsaw of choice.
Fast forward to the pandemic of 2020 and the world caught up to me. Puzzles were out of stock in every store, online and families were trading them as precious commodities.  And with good reason:  they are great indoor family projects (I say this and yet, neither David nor my daughter would deign to help me with one of them…), test your patience and work your brain.
I came across a fabulous company from Quebec, in my hunt for my perfect puzzle: Castello Toy Store. Their website was a breeze to navigate and was updated constantly, as stock fluctuated. The prices were great (compared to other companies that saw an opportunity, charging outrageous prices at the height of the pandemic) and shipping was included. Customer service was happy to speak with me, directly, to answer any questions that I had (bonus..in English!) and my puzzle was promptly delivered to my doorstep in just a few days.
Hopefully (with a little bit of luck and a lot of science), we won't be forced back into a stay at home order. Yet, even if we are taking baby steps to go out again and poking our noses outside, I will puzzle on in my pyjamas, with puzzles delivered right to me, from Castello Toys.
Castello Toy Store
www.castellojeu.com
1-855-538-3383