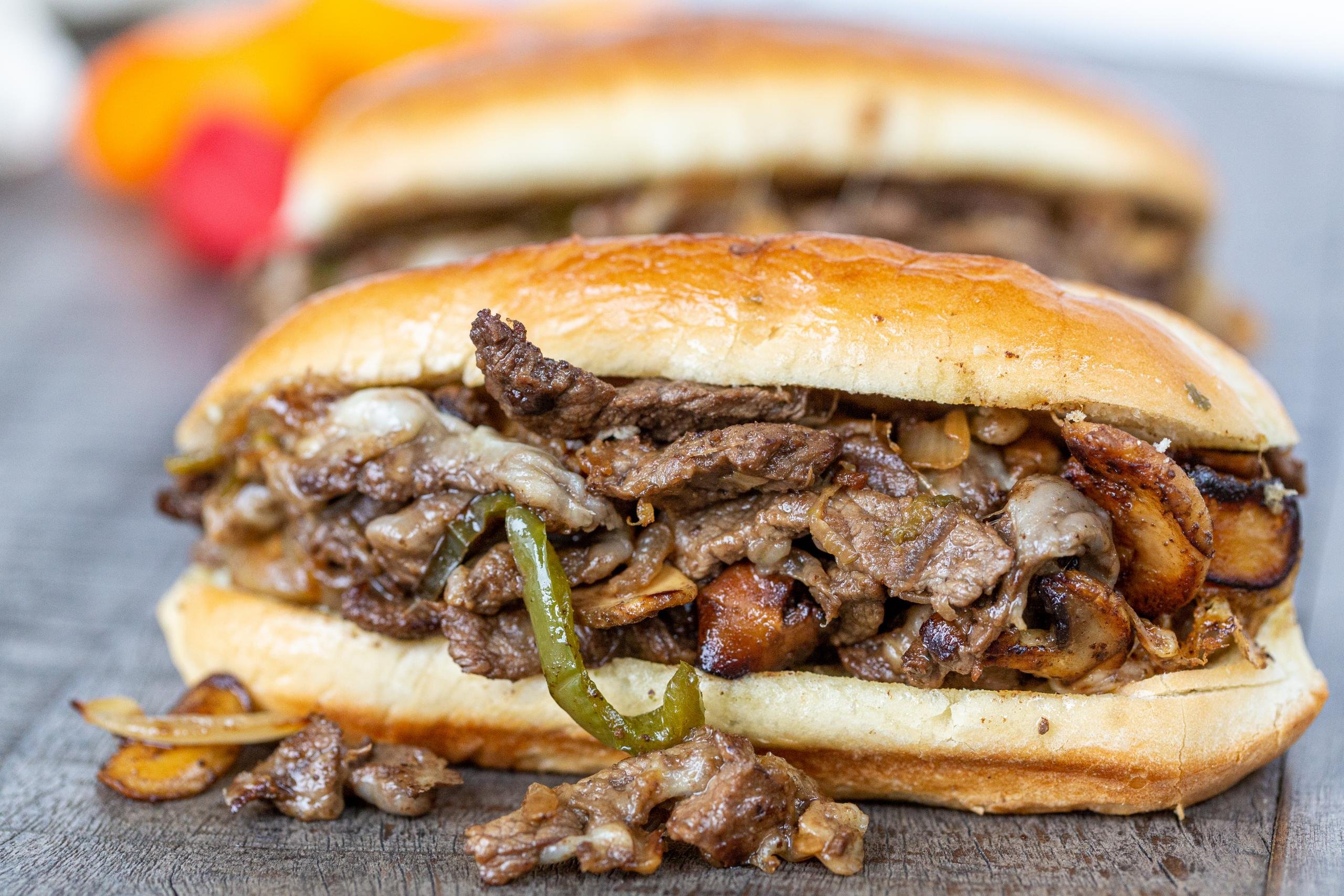 A few weeks ago, my neighbour came running outside, jumped into his car and drove off. When he returned, I had to ask what had happened. He told me that he and his wife didn't have any dinner made, so they had decided to order food from the Grill Gate. Despite living in the area for ten years, I was not familiar with this restaurant. My neighbour told me that I had to try the Philly cheese sandwich.
Now I have been to Philidelphia and have tried an original and authentic Philly cheesesteak sandwich. My family decided to try Grill Gate on my neighbour's suggestion.
The resturant has a small menu, they focus on cheese steaks, cheese burgers and eggplant parm cheese burger.
The restaurant itself is quite small, it can hold up to about 25 people. It is an authentic mom and pop shop. It is owned and operated by a husband and wife team. They originally ran a food truck and it became so popular that they opened up their own place.
They also have BIG orders of fries. They get their burger buns specially made by a local bakery.
My daughter had a sandwich and it was so big that she saved the rest for lunch for the next day. It is now her fun spot, where she takes friends.
When I was there, the server asked me "how are the first few bites tasting?" I liked that as I thought that was quite personal, instead of the generic "how is everything?"
The food is reasonably priced and it is a great place with great food.
I am not a big fan of uber eats, but the restaurant does have an account with it. Use this if you can't make it in for a dine-in meal.
It is a great place for a quick bite to eat or for take out.
I thank my neighbour for his suggestion.

(416) 631-1167
www.grillgate.ca