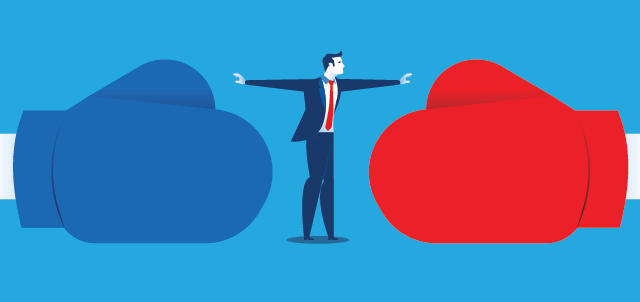 In a previous blog, I mentioned that I found my accountant through my good friend and lawyer, Mitchell Rose. Mitch is my oldest friend in the world, as our moms met when they were expecting us. Ever since we were born, we've managed to keep in touch and when Mitch graduated from law school and was called to the bar, I am proud to say that I was one of his very first clients.
While Mitch continues to do legal work for me, in more recent times he has been focusing a great deal of attention on the mediation aspect of his business. Although he is still very much a lawyer, these days most of his work involves him acting as a mediator or settlement counsel.
In 2019, he started his own firm, known as Mitchell Rose Professional Corporation, with two divisions: Mitchell Rose Law and Rose Dispute Resolution. Mitch is the perfect person to be involved in mediation and settlement counsel work, as I have always found him to be a very level-headed and methodical lawyer. Mitch is practical, results-oriented, and is always thinking things through to the end and providing his clients with reasonable and sound advice. He also provides great value.
In some circumstances, Mitch has even suggested not pursuing certain actions or cases based on either the financial or emotional toll that it may take on myself and other clients. While this may have cost him money or fees in the short term, I have no doubt that this approach has served his mediation clients well, and will continue to serve him well as he attempts to grow his business.
Mitch also has an uncanny ability to look at things from many angles, always keeping the big picture in mind. With both personal or business matters, people in law often forget the human component. Whether it's preparing or reviewing an employment contract or severance package, dealing with a neighbour dispute, or handling a debt collection issue, he takes into consideration the fact that he is dealing with people with various needs.
Mitch always works with a great deal of class, thoughtfulness, and kindness. While I have not personally had the chance to use Mitch for mediation (and probably couldn't, due to our close friendship), I highly recommend that you or your legal counsel consider him for all of your mediation and settlement counsel needs.
Mitchell Rose
Mitchell Rose Professional Corporation
5000 Yonge Street, Suite 1901
Toronto, ON, M2N 7E9
416-227-3406
https://mitchellrose.ca/