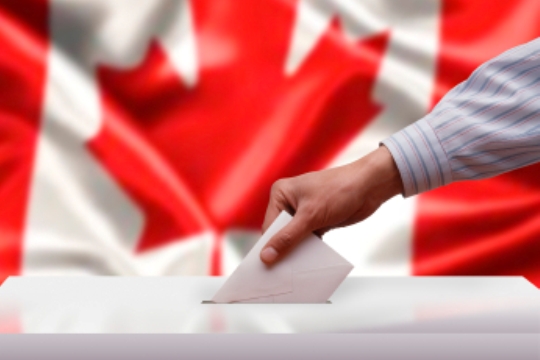 For this blog post, I'd like to take the opportunity to talk about one of the candidates who is running in the upcoming election, that I personally know. Maria Augimeri is running as the NDP candidate in the riding of Humber River-Black Creek.

I first met Maria several years ago while a member of her family was working at SQM. At the time, Maria was a City Councillor and she maintained this position for 23 years until recent changes forced incumbents to run against each other in the last municipal election. From time to time, we would have a chance to chat and she was always willing to provide me with advice and direction about business projects. In addition, she would occasionally introduce me to people in the business world, constituents of hers, and even some of the folks at city hall.

Over the time I've gotten to know her, I've come to realize that she is one of the hardest working politicians out there. In a day and age where you often hear about lazy politicians who are always on vacation or not doing anything, Maria's the exact opposite.

She's a workaholic, always at different meetings, on the phone, and often missing family and social engagements in favour of doing work for the community. Maria has served and continues to serve on different boards, including a previous stint as the Chair of the TTC, and her present position on the board for the Toronto and Region Conservation Authority. She'll always take a call from someone who wants to speak to her, and when she's out in her ward, people will often want to talk and ask her questions on a wide variety of topics.

Perhaps one of the telltale signs about how Maria operates is that I've gotten to know other people who were affiliated with her re-election campaign, and many of these people are actually Conservatives or Liberals, who still support Maria and her efforts. While Maria is running for the NDP and we often disagree on each other's views and perspectives I am completely confident that she would make an amazing Member of Parliament, and would be a fantastic representative for the people of Humber River-Black Creek.

If you happen to live in her riding, please consider supporting her. You can do so by making a donation or putting up a lawn sign, but regardless, please know that you are in good hands with Maria.

Maria Augimeri
https://mariaaugimeri.ndp.ca/