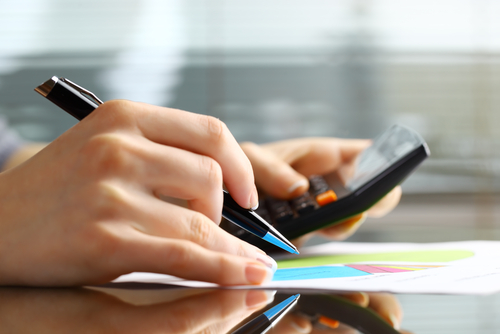 This week, I'd like to write a blog about Intact Insurance, however, I'm going to take a slightly different perspective on the subject.
Insurance is one of those industries that touches just about everyone, whether or not you own a house, rent an apartment, drive a car, or run a business. As one of my colleagues says, "you can never have enough insurance". Most people deal with an insurance company or a broker on a somewhat regular basis, and while buying insurance typically comes down to the cost, I would think that it's always better and easier to be dealing with an insurance company that has a good reputation in the industry.
Oftentimes, I hear stories about insurance appraisers and adjusters that try to pay as little as possible for claims or make it very difficult for one to resolve their claims or issues. That said, this story is meant to look at an insurance company from a different angle….
A couple of years ago, my 90-year-old aunt tripped on a mat, fell, and broke her hip while shopping at a grocery store. As a result of this accident, a lawsuit was filed as my aunt was incurring a number of significant expenses associated with her injuries. As the lawsuit progressed, we began dealing with a lawyer for the insurance company that was representing the grocery store.
Although I often hear horror stories about dealing with lawyers in such cases, the lawyer representing my aunt was pleasantly surprised by the insurance company's approach to handling the situation. While many insurance companies would have dragged the process out for as long as possible, given my aunt's advanced age, all parties involved were looking for a reasonable solution so that my aunt could return to normal life as soon as possible. While it's difficult to put a price tag on such a terrible accident, and my aunt didn't necessarily feel that she received as much money as she deserved, the willingness of the insurance company to move the process along was very much appreciated. It was truly a breath of fresh air to see both the lawyer and insurance company treat my aunt respectfully and professionally, while simultaneously looking out for their interests as well. After the case was settled, I took the time to call the President of Intact Insurance to acknowledge how their in-house lawyer handled this difficult matter in a professional and respectful way.
During the conversation, the President mentioned that Intact Insurance attempts to be a different type of insurance company, and treats people the way their employees would want to be treated themselves. While many companies in the industry say this, very few put their words into practice, however, I can tell you firsthand that Intact Insurance really does have this kind of culture and approach.
Again while I realize that purchasing insurance often boils down to price, I highly recommend that you at least look at Intact Insurance for your insurance needs. They are truly an excellent company to deal with.
Intact Insurance
www.intact.ca